Wednesday, March 17, 2010 @ 5:09 PM
Soccer Tournament in Tenby 2010
The soccer match was horrible.
The tournament was held in Tenby international school in shah alam.
Basically, we were kinda outnumbered. 11 a side but we had 14 players. Which was good for me cos i got to play more often :D
But too bad I SUCKED! I suffered from lack of air to breath. I tried my best to defend properly but i was lack of energy so i can't run lol The coach should train us more often instead of playing normal game. WE need a good formation!
I
LIKE
HATE
being a DEFENDER! I was marking 2 players wtf -.- The centre defender didnt do anything. And i
HATE
people dribble me. It was very embarrassing lol
Hin Yaw and XL played well. Congratz to them
I think overall, Tenby played the best football among all the teams.
In TOTAL: We scored 2 goals and conceded 5 goals at least. SAD
In the afternoon, we got an hour break time so HY BELANJA XL and me MCDONALD :D TY
we ate in the car while watching KungFu Hustle.
For the last game, we were suppose to fight for 4th place but we failed. :(
GIS (Garden school) played so rough/tough wtf..
got this big/huge guy pushed me down and the NOOB ref didnt see. wtf -.-
he looked older than me -.- it was suppose to be Under 17 years old tournament.
anyway, i appreciated that the coach put me on for almost every matches. And all i need is to IMPROVE my skills and control the ball.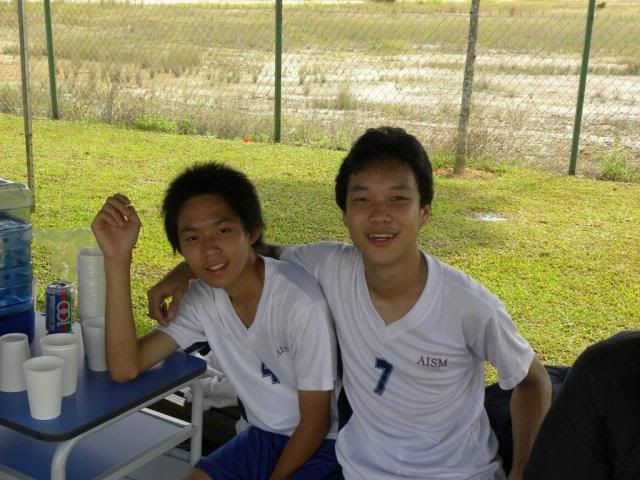 Mr.Thorpe my coach and a SWEARING KING lol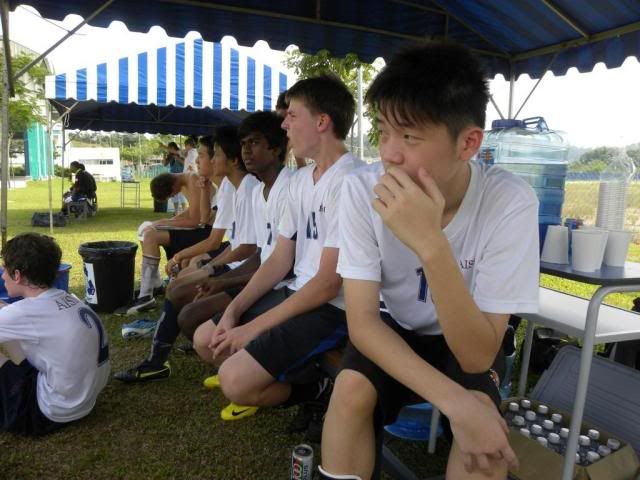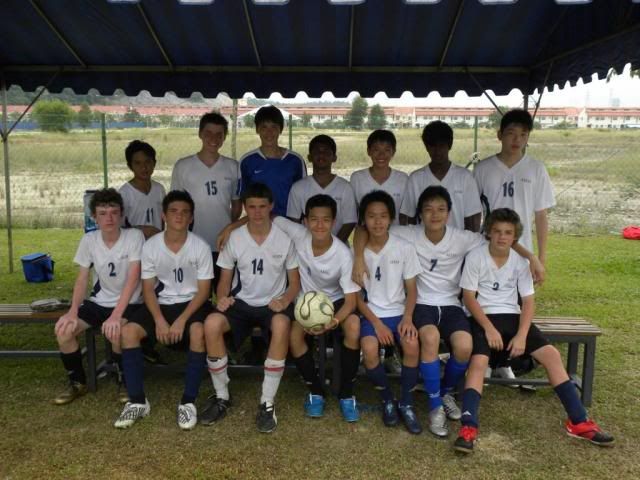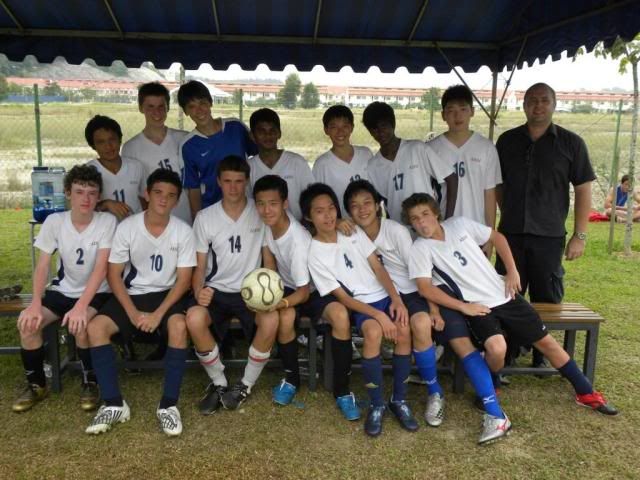 Wednesday, March 3, 2010 @ 8:44 PM


HI IM back.

SIen...Chinese New Year has already ended last week. But i have a CNY assembly coming this friday. Damn swt =.= SO stress out. I have to sing T__T
I gave my lappy to My friend HY to reformat the whole com but he didnt know that he formated the graphic program and now i cant play any games now =.= but good news is, he helped me to install WIFI in this lappy :D

I have to RE-DO all the installation again!!!

crap, i have a Geo test tomorrow!! Deng! SO many projects to do this term!!! STUPID!! its Just the beginning of the term only and i have so many things to do!!! Busy!!!

OK now im gone. :D